When Legal Issues Arise
DO WHAT'S BEST FOR YOUR BUSINESS
Bankruptcy & Construction Law Attorneys in Atlanta, Georgia
Navigating complex legal matters affecting your finances or your business enterprise can feel stressful and overwhelming. When issues arise, turn to our experienced team of attorneys at Levy & Zeewy, LLC.
DAVID LEVY
Attorney at Law
Practicing law since 1989, attorney Dave Levy previously worked with a large firm in matters involving commercial law and business reorganization. Since co-founding Levy & Zeewy, LLC in 1995, he has been crafting fair and favorable solutions to a wide range of legal problems involving a variety of practice areas, including bankruptcy, business law, and contracts.
MORE ABOUT DAVE
GADY ZEEWY
Attorney at Law
A co-founder of Levy & Zeewy, LLC, attorney Gady Zeewy advises clients in matters of business law, construction law, bankruptcy, and real estate law. He has earned a reputation for providing dedicated and knowledgeable legal services. Gady's goal is to provide high-quality representation to every client as they seek to position their business for future growth and security.
MORE ABOUT GADY
TURN TO OUR KNOWLEDGEABLE TEAM
Protection for the Present
We can work with you to pursue effective solutions to a wide range of legal issues. In construction law matters involving contract negotiations, contract disputes, title disputes, collections, and in other affairs including business law, contract law, commercial disputes, real estate transactions, and more — we will learn the details of your situation, explain your options, and help you seek a positive outcome.
Guidance for the Future
Safeguarding your business interests through strong contractual documentation and a detailed estate plan can help you secure a more stable financial future for yourself, your family, and your business. In order to position your business for future growth and ensure your wishes are followed regarding your assets and finances, you can trust us to provide reliable guidance.
WHAT CAN YOU EXPECT WHEN YOU WORK WITH LEVY & ZEEWY, LLC?
---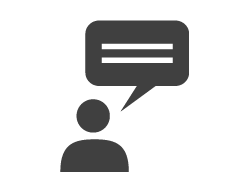 TRANSPARENT COUNSEL
Though no one can ever guarantee a specific result in a case, we will always make you fully aware of your available options and the possible risks involved.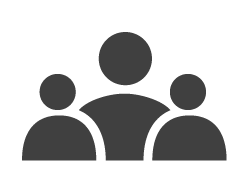 COLLABORATIVE SERVICE
The outcome of your legal matters can impact your present and future. We will work closely with you and keep you involved throughout the entire process.
PERSONAL APPROACH
We understand that no two clients or cases are exactly alike. You and your case will receive personal attention and a customized strategy that fits your needs.
WORKING TO HELP YOU OVERCOME OBSTACLES AND MEET YOUR GOALS
When confronted with complex legal matters, your best option is to consult with experienced attorneys. For 25 years, our Atlanta based team of legal professionals at Levy & Zeewy, LLC has provided guidance to clients facing a wide range of challenges. If you are in need of legal counsel for your business, representation in a litigation matter, assistance with contract preparation or guidance for bankruptcy, estate planning, or real estate matters, we are here to help you overcome your legal challenges with confidence.
You and your business don't have to remain buried under crippling debt. There are different options available, including filing for bankruptcy and negotiating an out-of-court workout, to help you move toward a more secure, debt-free financial future. At Levy & Zeewy, LLC, we will meet with you to learn about your specific circumstances, analyze your existing debt and assets, and help you determine how to restructure your business to overcome short-term problems. We're prepared to explain the different forms of bankruptcy and help you decide which option best suits your unique needs and goals moving forward.
The construction industry is governed by many complex laws and regulations. In order to effectively navigate your way through construction matters while avoiding unnecessary complications and potentially hazardous obstacles, we will use decades of experience in construction law to help you make the right decisions and seek a favorable outcome. Throughout the process, we will work with you to protect your rights and interests in order to avoid shutdowns and settle contractual disputes.
We are proud to provide legal services to clients in Sandy Springs, Dunwoody, Roswell, Alpharetta, Norcross, and throughout the greater Atlanta, Georgia area, as well as to national and multinational clients. If you or your business are facing legal challenges involving bankruptcy, construction law, business law, contract law, general litigation, estate planning, or real estate law, you don't have to face them alone. Trust our knowledgeable team at Levy & Zeewy, LLC to guide you. Standing up for your rights is our top priority. Call our office today in Atlanta, Georgia to schedule a consultation and start moving forward.